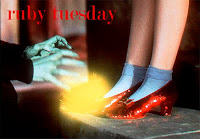 :-) My Prince Charming in his red Polcadots, He hates it maybe he thinks he looks gay on it, but we insist to wear it on him we find it adorable.. Just look how he stared at us it seem like he wants to bite us or if he can talk he would say "why don't you wear it yourself if you find it adorable" hehehe…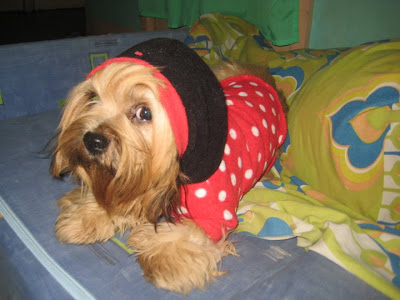 'To All Creatures Great and Small'
We stumble through life so blind,
Only our hearts can see the love we find.
To others it all remains a mist,
A fog that shrouds our loving bless.
For they can not see what our hearts have found,
the joy of this love that abounds.
It springs with life and fills the air,
and returns itself free of fare.
What is this love, you all ask?
Look into the eyes of your animal and hold them fast!
For it is their love that runs so true,
and their hearts they share with you.
So to all creatures great and small,
in our hearts there is room for all.