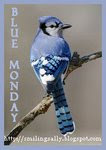 My Entry for MMYM and BM meme… First time to combine it in one post!!! :-)
Thantararannnn! here is our other little princess Juleanne, daughter of our serious but supportive brother.. hehehe! she looks like she was having fun roaming around Davao City with her ate jijie who is very generous in buying all the stuff she like..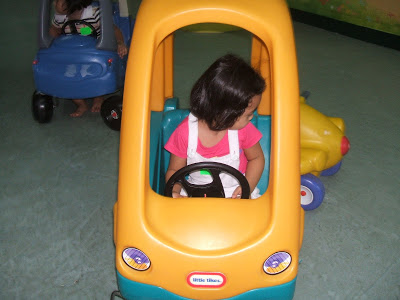 Her playing with other kids in the playground inside the mall..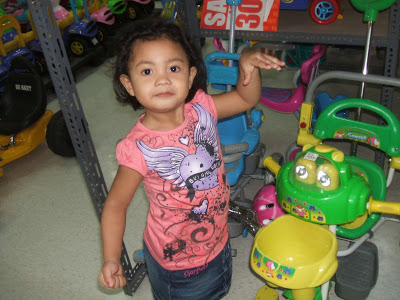 Picking a bicycle for her.. choosing which is pretty..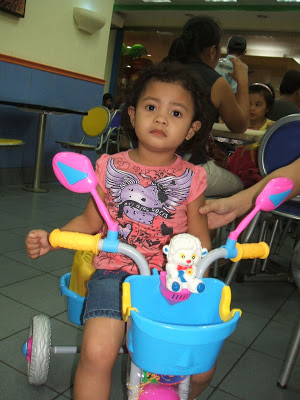 And this is the one she pick.. Good choice juleanne..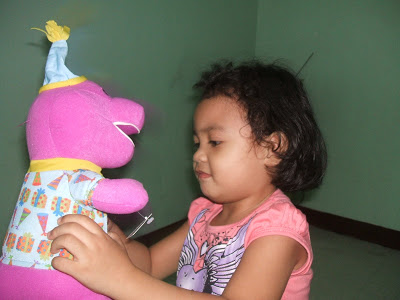 And they buy some toys… colorful stuff toys..(is that Barney??)

hehehe! and this is the person behind all of this gift… Thanks Tita jijie…(wink!)