Halo again! it's been so long since the last time we wrote something in this meme, we run out of thing to say, so now we're back in action. Nostalgic Thursday here we are again. Lol
This pictures was taken so many years ago, when my two older siblings are still staying here in the Philippine. i miss the old time when we tease each other or just lying in our room and read tagalog pocketbook till dawn. we always do that everytime my sister racheal bought a pocketbook.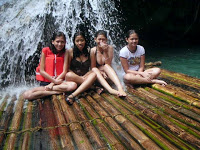 Our first out of town adventure way back 1995. The four of us having a good time.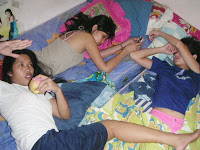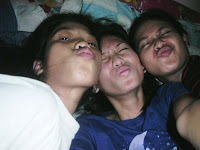 sometimes we take picture of our self if we have nothing else to do, just goofing around making funny faces
just to amuse our self and now the two of in the states and the other one is going abroad to work so its going to be me alone, maybe i should find a husband someday… Lol
Happy Days!… our entry for this Nostalgic Thursday meme