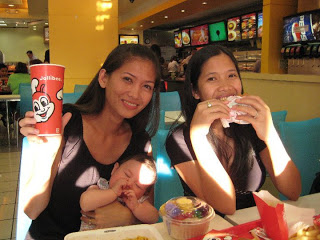 As I remember, I hope I'm not mistaken, this would be the 3rd time my older sister shei and her family, visited my sis chel in Vegas. The 1st time was when Jake her eldest was still months old, that the photos above. My two sister with jake sleeping. They sure enjoy eating at Jolebee.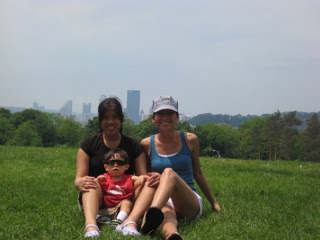 The second time when jake was, I think 1year old, they even have a video of Jake and Dallas playing in my sis chel's house. But I don't how to upload video though FB, so I just grab this pic of them.
Then just recently, my sister's family visit Vegas again for the 3rd time. What a life, I wish Vegas was that near in the Philippines, so we can visit them to. And a photo of my sister's family with the cute dallas.
And this is my sis chel with my pretty niece Justine. Justine sure is happy bonding with her tita.