Our prince looking for some action.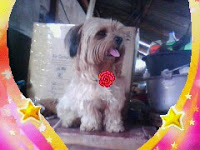 I took this photo this afternoon while me and this cute dog prince watching and listening to children making some noise, and cut his fur near his eyes so he can see clearly.. And do some editing in him.. I called this "Prince going to a ball" LOL. I know some people who want to go to schools to become a vet tech because they love cute dogs so much.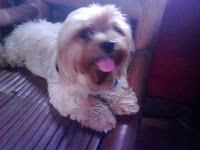 He looks like mulawin on this one, a fantaserye in GMA. Not very fun of it though but I saw the movie twice in TV.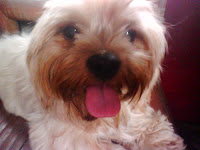 And after watching Ceasar Millan the dog whisperer, I try two tricks how to command a dog, make them sit and stay still and it woks,, this is how he looks like after trying it to prince. Love it, he just stay still for 2mins.