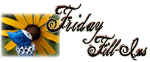 (offshoot of the Boston Symphony Orchestra) play holiday music next week, so I thought we'd do a holiday song fill-in today! Don't worry if you don't know the lyrics, just fill in with what comes to mind, lyrics or no! Have fun with it! So…here we go!
1. Sleigh bells ring santa sing a song. hehehe (no idea).
2. It's coming on Christmas, they're cutting down trees illegal logging…:-).
3. You're a mean one kid so no present from santa for you. waaaa LOL
4. Father Christmas tree are everywhere. :-)
5. Silent night holy night. yes! I think this one I know? right?
6. All I want for Christmas is you!
7. And as for the weekend, tonight I'm looking forward to set my priorities and do a bucket list for 2012 (hopefully), tomorrow my plans include buy food supply and more then review my bucket list for 2012 and Sunday, I want to go to church and think back what I do wrong for the past years ! waaaaaa help!
Laughing while fill in the blacks, hehehe ! I don't know most of the songs so I just wrote what pop in my mind first.. hehehehe Have a Good and progressive Shopping for the holidays everyone…