The sister's working in Kuwait right now and your's truly the one taking care of her pets, she's a animal love.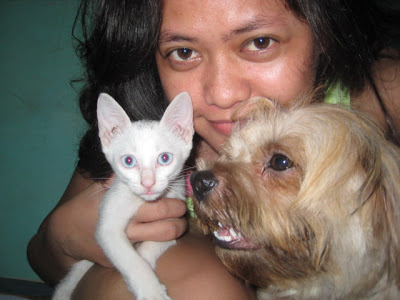 Sis with her two pets, sassy the cat and prince the dog. This was last years photos and the cat was still a kitty that time. She already give birth two time.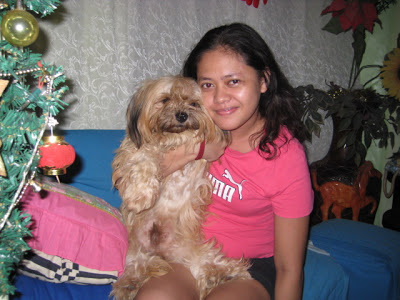 The sister and prince with the dog's very hairy hair. Now, I have to untangled his hair all the time. No money for grooming service so, I'll to it myself most of the time.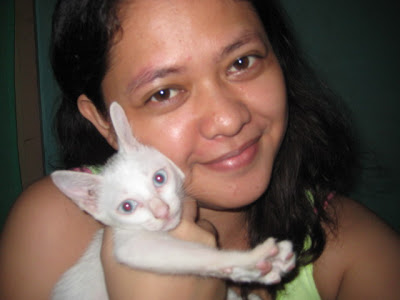 The cat sassy. She run away few months ago because I can't afford to buy her catfood anymore ;-(. She just give birth the second time around last month and when she run away she brings her kittens with her, well, except for the first two. The other one died and the one was with me and prince and my two other dog.