I seldom talk and chat my other sis for a few weeks now, maybe their all busy with their lives, family and work. I just look to their FB wall and look for picture of them. And this is what I gather. They look happy and contented. I love snooping around because if my parents texted me or call me, they always ask about my other siblings especially the sis.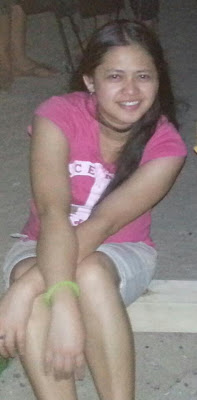 Our youngest, she in Kuwait since last year, working her butt to save money and all, hehehe. I ask he about this photos . She told me, this is during their day.off, some of her flatmate plans to take a break and go to the beach. And here it is. Sissy shahz during Kuwait beach escapade.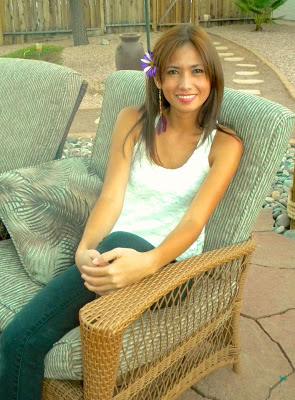 Well, what can I say about this photo of my other sibling. She looks really pretty in here. She spend a lot of time going out and enjoying vacation with her states friends. She live in vegas right now., enjoying married life and all.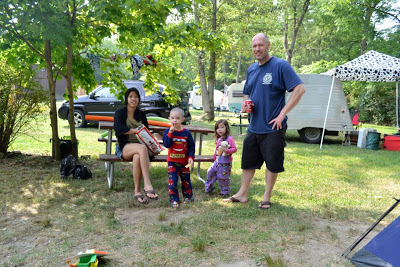 The older sis with her family. Justine the youngest, and jake the oldest, then the husband. Happy family spending quality time camping outside in the open . hehe