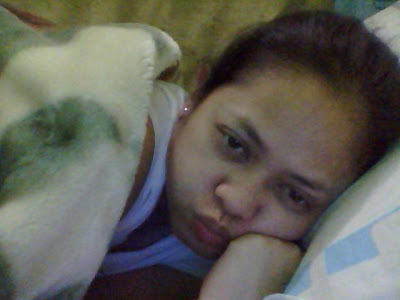 Busy taking picture of her sickly situation. She was absent this time because of her tonsils. Eating too much chocolate and neglect drinking water is a no no for my little sis. Well, she look entertain though despite her situation.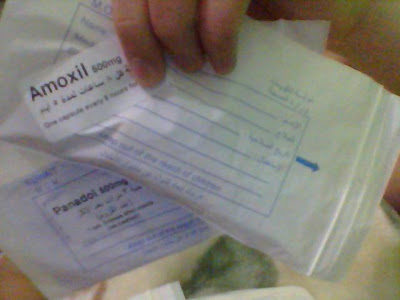 This is the medicine the clinic give her. I really don't know if Kuwait's medicine is the same as the one she usually takes here in the Philippines but I hope she will be better with the medicine.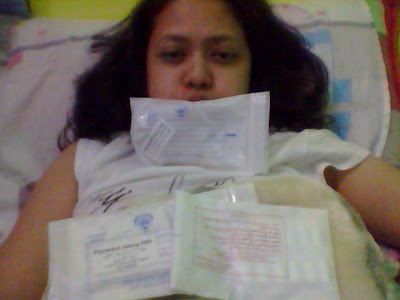 And this is her with the medicine she has to take to get better. I was the one who suppose to be buying her tonsillitis med when her flatmate had its 1 month vacation here in the Philippines but I forgot to buy it and I just focus on paracetamol, ulcer and for cough and fever.
When working in the other part of the world is hard but it's much harder if you get sick and you don't have your family to take care of you. IT is better to buy medicine and all the necessary things you need that you thought you can't find it in the other part of the world, hehehehe.