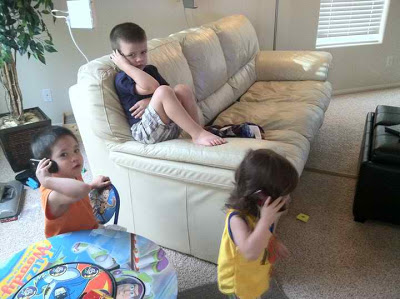 1. Playing catch or hide and sick.
2. Visit the playground in a nearby park or school and play with your kids and enjoy their company.
3. Visit the library for the afternoon with the kids.
4. Watching an old home video with them.
5. Make a scrapbook of old photos or magazines clippings.
6. Baking cookies, bread and cupcakes, your kids with love it.
7. Go to a pet shop or humane society.
8. Put up a play.
9. Visit a local museum.
10. Make a card or video for a faraway friend or relatives.
Doing these things to your kids help develop their talents, hobby and self-esteems at the same time be close to your kids.