Never had a barbie doll or any kind of girly doll before but out little miss has it. She has a cute barbies and a play pen just for her. I just grab the photo form my sisters FB account hehehe.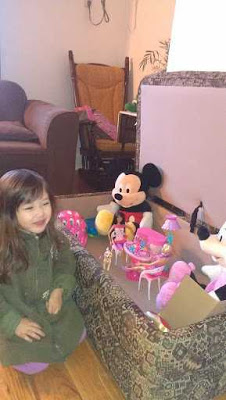 The little miss playing with her toys, mickey and minnie mouse, the brunette and blonde barbie…
Cute toys she got here….