This three pets are really cute and sweet, but most of the time when they see you bring foods or eat their being cute and sweet are nowhere to be found. They will jump at you and will never listen especially this two puppy the rottweiler and the small one. Our prince will listen if you really told him not too. And for few days now I've been having hard time trying to train this two puppy. I search online on how to deal with this kind of dog especially the rottweiler, but still no use because he won't listen to me. And now, I have to buy new dog food for them because the four kilos I bought on Friday are all gone. I also need to go to vet for their vaccination and all.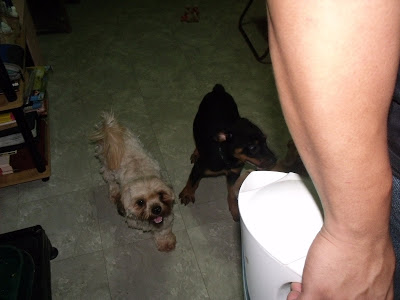 Following the food he bring as if they have their share. heheheeh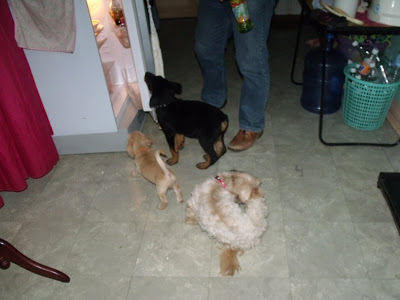 I know this are not cats but most of the time they act like cats. Curiosity! curiosity!