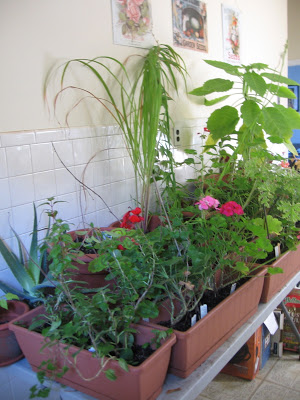 I want to look exactly like this. what do you think????
I want to try/do something different in our house to make it more homey, nice to look at and I will begin with our plants. Since all our plant had died when my mother moved to the other house. I'm planning to have my own small indoor plant. I will be the one doing the planting and making sure that the plant I plan to grow will grown the way it should be and not die in the process. This would be my first time to do this indoor plant thingy because I want to chance the look of our house little by little ;-). I'm not a home maker type of person but I want to chance it not because of any reason but I just want our house to be presentable and have that homey look despite living in a very crowded neighborhood.
Living in our previous neighborhood don't give me a lot of space to do planting or to let my pets run around. Not with all the houses are very near and you can't even smell fresh air because your neighbors firewall is taller than your house and imagine both sides of your house has a firewall. I can't even apply for a satellite internet connection which is cheaper because the signal can't pass thought and even cellphone signals are hard to find when I'm inside our house. And to make my house very homey regardless of all the noisy, crowded and not so environmental (wit all the plants, trees and big space) friendly place I want my house to be nice and not just plain house just by making my own indoor planting soon.
Materializing this plans is hard but I will make it easy and budget wise. I just have to clean and recycle all old plants and soil because when you live in a very crowded neighborhood, soil is a big issue. You see, I don't have any choice, it's either removed the died plants and use the soil or buy soil somewhere, and the latter is a very tiring thing to do since I don't know where I can buy soil. I already buy my first long pot, I don't like the single type because we already have that one and the long kind of pot is cute (for me) and save space. Then went to national book store to buy seedlings, I want to try their seedling. I hope it will work when I begin my homey small indoor garden tomorrow because I don't have running water at this moment. LOL..