I was in Davao last week with the parents ans was I was not expecting that I can spend a short time bonding with my niece. The last time I saw her I think, last last year during her fourth birthday. I am so glad and happy to saw her and my brother as well. We only got the change to spend time with this cute little lady (she not a baby anymore, according to her) if the father (our brother) is not working abroad..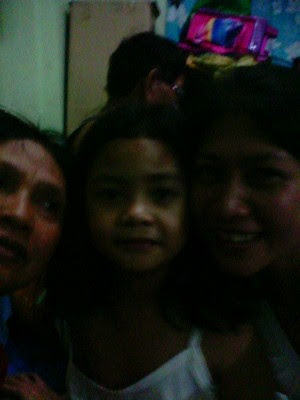 I did not bring my camera with me, and the built in camera of my phone is not that clean, that is why it is a bit blurry and dark when I took this photo. The cute little lady (niece), lola (my mother) and me.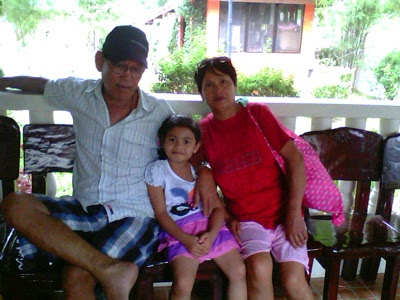 The grandparents with our little lady (niece). This was taken in a resort in Davao, the niece like the water so much, they always treat her to swimming every time the brother is in the Philippines.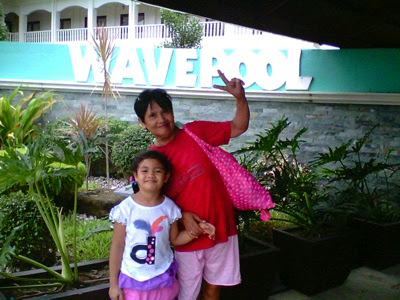 I only want to take the picture of the niece, but my mother insisted that she will be included in the pic. hehehe..